Services
Keen Signs and Graphics continues to pursue more efficient work methods to meet our customers' needs and timelines. Our services reflect the speed and standards needed to meet these expectations.
Custom Design and proofing
Don't have the time to work on your own design? Here are some of the design services our graphic designers provide:
Custom logo & sign design work

Proof submission to ensure customers are satisfied with our design work

Replicate a customer's file so it prints well

Alter artwork to best fit the area or sign size
If you're interested in any design work done, request a quote today!
---
Flatbed Printing
Our flatbed printer allows us to print directly onto all our sign materials. Not only that, It also the fastest printer we own.
---
In-house Routing
This awesome tool cuts through all our materials. Imagine: One machine cutting complex shapes and letters into wood, metal, and plastic faster and more accurate than any of our skilled crew ever could. Not to mention, with special bits, we can make sandblasted signs and interior braille room signs. This machine is a prime choice to make the following signs:
Architectural signage

Sandblasted Signs

Braille Room Signs

Dimensional letters and logo (both exterior and interior)
Contact us today for your next project 
---
Installation Services
Keen Signs and Graphics is Augusta's sign installation company.  We understand the importance of getting your sign installed correctly and on time.  As a full-service signage company, Keen Signs doesn't stop until the job's complete.  That's why we employ only highly skilled sign installation experts.  Because we install signs not only for our own customers but also for other sign companies across the country, we have our own in-house installation team and installation vehicles. With our quality workmanship and proven experience, you can trust that we will provide you with top-notch installation services for any job big or small.
---
Sign Restoration, Maintenance & Removal
Our sign installers can assess the best way to preserve an existing sign or to remove it. Contact us today if you need sign restoration, maintenance, or removal services.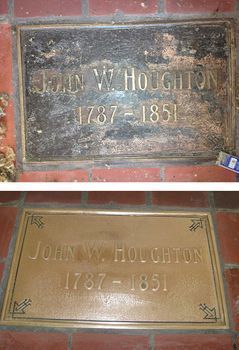 Sign Shipment
We're happy to ship your sign order anywhere you need. Just let us know. Shipping rates apply and will be included in your order.
---